WHO WE ARE
---
BCA has a strong heritage celebrating 40 years in business. Our firm has six partners Michael Casey, David Guinan, Michael Kinsella, Peter Sullivan, Caroline McGrath and Paul Kelly leading a staff of 39 in our Tullamore and Merrion Square, Dublin offices.
We provide a full range of proactive financial, taxation, business advisory, audit, company secretarial and commercial services to our broad range of clients.

At BCA we know what it takes to run a successful business and our clients can draw on the vast experience, knowledge, skills and expertise of our multi-disciplined team of specialists across accounting, statutory audit, taxation, business advisory, outsourcing and company secretarial services.
Our reputation is built on trust and our service is tailored precisely to our clients' needs. Our clients are varied and range from sole traders and family run businesses to large corporate groups and come from a wide range of business areas, including; Retail, Hospitality, Agriculture, Manufacturing, Medical, Educational, Government, Charities, Construction and Financial Services.
At BCA we pride ourselves on offering our clients a superior service in a cost effective manner and our aim is to work with our clients to help them achieve their business goals and improve business value.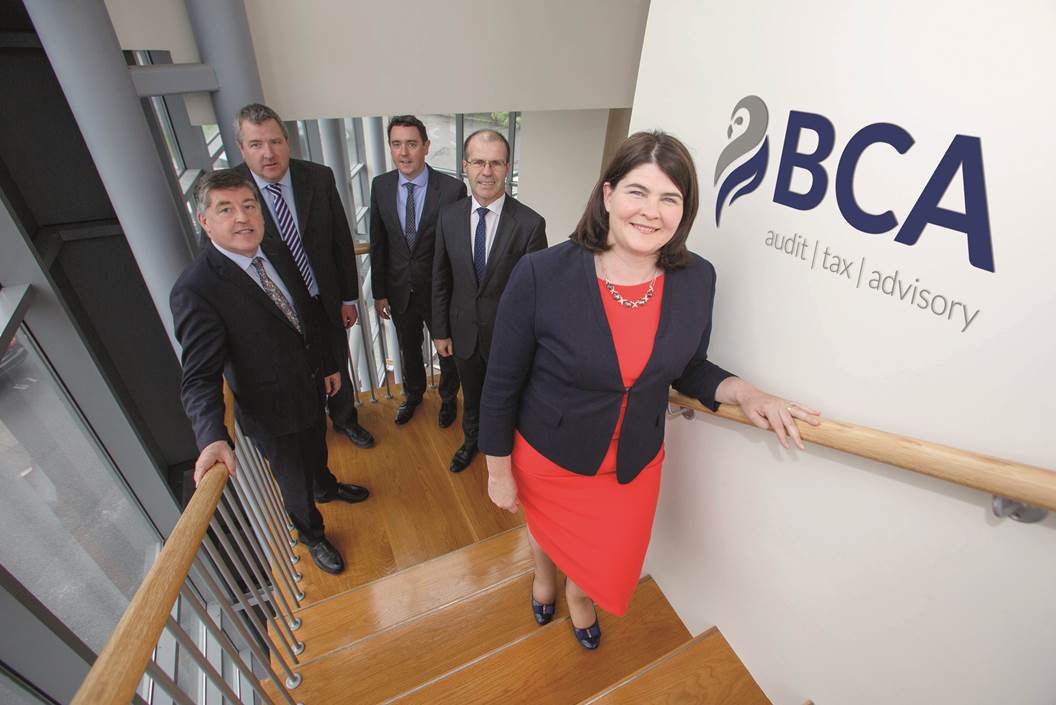 It is our belief that businesses today need their accountants to also act as business advisers to help maximise benefits and rewards, as well as minimising any risks to the client's financial health and at BCA we aim to provide comprehensive technical, regulatory and commercial advice to achieve these goals.
We are committed to working closely with our clients, building long term relationships and delivering a professional multi-disciplined service.
This approach has served the firm well over its 40 year history and has allowed the firm to develop into the multi-disciplined practice that it is today.
We are a member firm of Chartered Accountants Ireland and are regulated and authorised by Chartered Accountants Regulatory Board (CARB) to carry on audit work and investment business.